VIP
At WLC, we try to encourage Soka students to further utilize the self-access programs with the VIP System.

The VIP system offers various rewards according to the student's status as a VIP member. We have a total of 6 levels starting at Mint (20 visits) all the way up to our secret level (220+ visits). Those who achieve status are recognized at the semester end VIP Awards Ceremony. For more details on rewards, please refer to the chart below!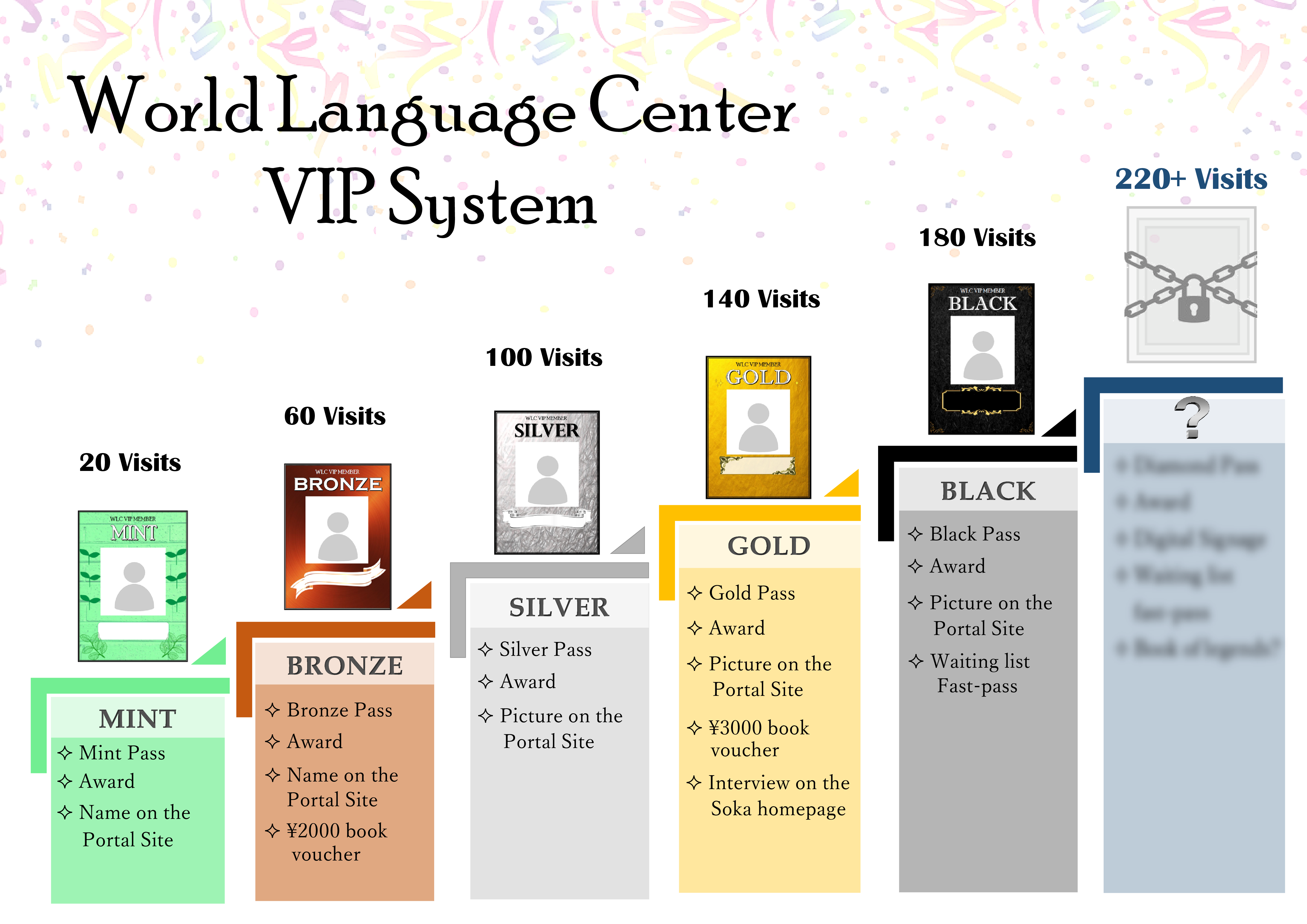 For more information regarding how to use the WLC Self-Access Center, please log in to portal and look for the [WLC Guidebook] through the [Tools & Links] page.